Curious how to ask your friends to be bridesmaids when they've witnessed your questionable fashion choices, participated in many wine nights, and are like a sibling? Do it in the most fabulous way of course! Make sure to give your closest friends and family a heads up if you want them to stand up with you on your wedding day. Plan to ask them as early as a year in advance or eight months before your wedding – that's plenty of time for a legendary bachelorette party! Not sure how to pop the question? We've got you covered! 
Fun Rhymes and Puns to Ask your Friends to be Bridesmaids
Once you've chosen your dream tribe of bridesmaids, now it's time to ask them! If a sweet rhyme fits your wedding vision and their personality, here are some ideas to get you started.
You've stood by me through thick and thin, now I need you there when I marry him/her
I couldn't tie the knot without you, please be part of my crew
Will you help me tie the knot?
I can't say "I do" without you! Will you be my bridesmaid?
Light up the aisle with me! (include glow stick bracelets or your favorite glowing moisturizer!) 
My wedding will SUCC without you! (adorable succulent included!)
How to Humorously Ask your Friends to be Bridesmaids
Alternatively, if you and your best babes love comedy, use an inside joke or funny memory to ask them to be a part of your special day.
Now act surprised! Like you had no idea this was coming
To have and to hold your hair back (include a fancy hair tie or hairpin!) 
Just took a DNA test, turns out you're 100% my bridesmaid! (gotta love Lizzo!)
You helped me through all the frogs, now help me tie down the prince (or princess!)
Take a shot! Will you be my bridesmaid when we tie the knot? (shot glass included!)
Funny list of ten "vows" promising what you (or the bridesmaid!) will do/act during the wedding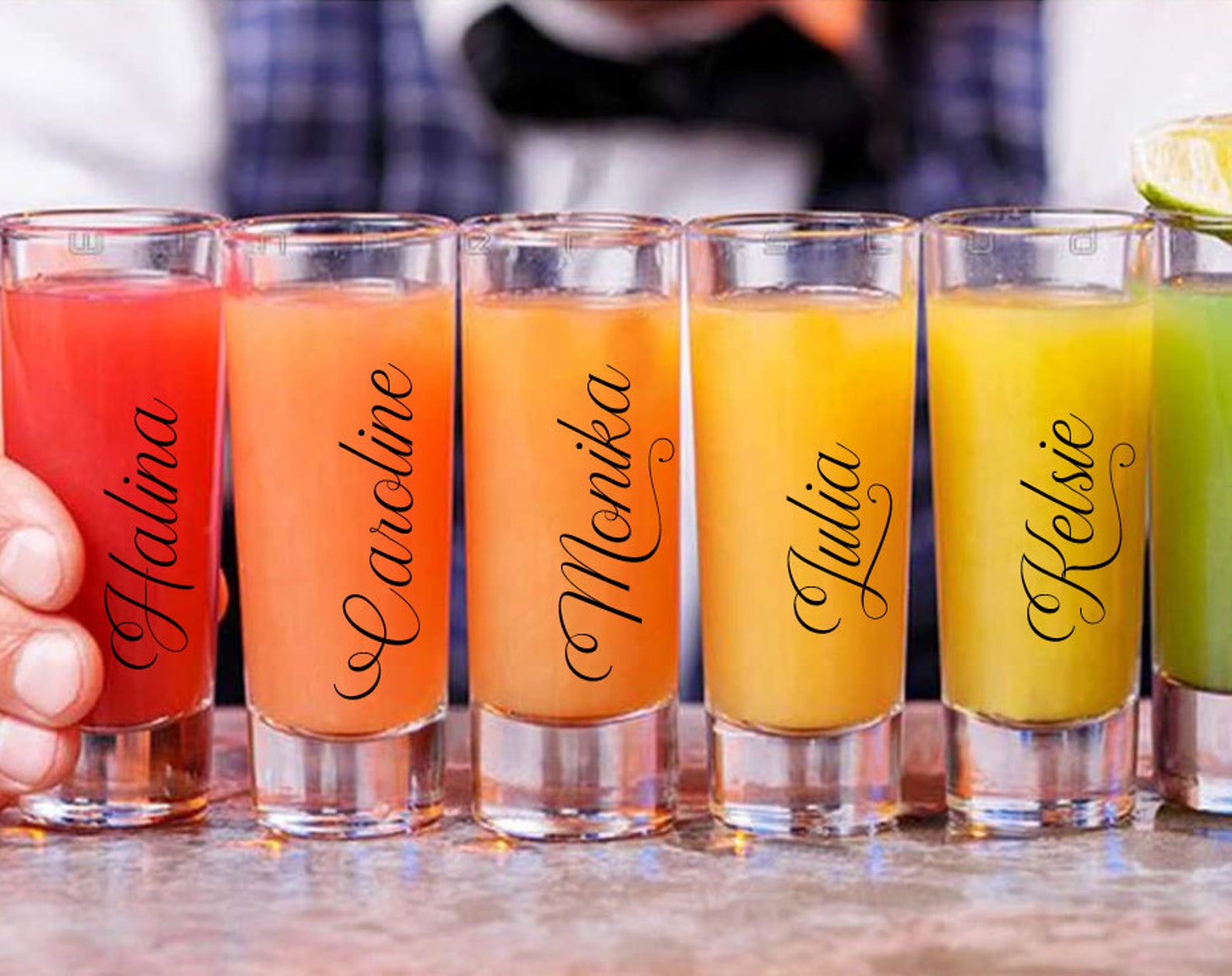 How to Ask your Friends to be Bridesmaids in a Crafty Way
Instead of using humor or puns to pop the question, ask your girlfriends to be bridesmaids by making something special. Here's a list to get your crafty side started!
Personalized "Cootie Catcher" that ultimately leads your girlfriend to you being fortunate to have them as a bridesmaid
Put their favorite coffee/tea bags into a mug with a secret message at the bottom: "Will you be my bridesmaid?"
Gift a plant, air plant, or seeds that says, "Love Grows" asking them to be your bridesmaid
Pop a balloon with confetti and the question inside
Scratch-Off card
Confetti surprise in the mail
Personalized bridesmaid puzzle to piece together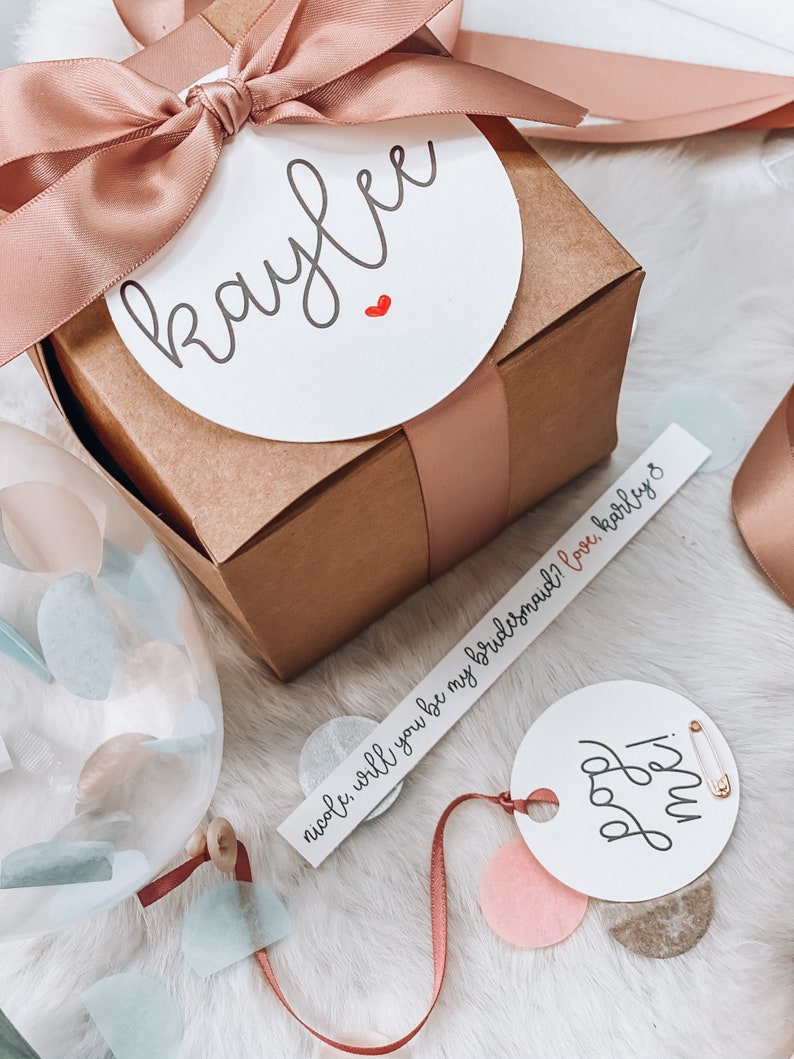 A Sweet Way to Ask your Friends to be Bridesmaids
Sweet treats go hand and hand with your sweet day! If your bridesmaid-to-be has a sweet-tooth, bake up some love – how could they refuse a bridesmaid invitation when chocolate's involved!
Sweet treats – pick out their favorite candy
"Pop" the question with a lollipop
Ring-pop!
Their favorite baked goods!
Fortune cookie – asking them to be your bridesmaid as the fortune!
Themed cookies
Custom bridesmaid M&M's
Bridesmaid Recipe Card: 

1 formal dress
1 pair of shoes
Unlimited bobby pins
1 part support

Lifetime of memories
Blend until well mixed!
The Perfect T-Shirt to Ask your Friends to be Bridesmaids
What says, "be my bridesmaid" better than a t-shirt? Brainstorm your very own slogan or print one of these on a t-shirt for your crew.
Bride Tribe
Nacho Basic Maid of Honor
Bride's Babes
Define bridesmaid in your own words: (noun) A woman who is like a sister; a best friend; someone a bride's wedding day would be incomplete without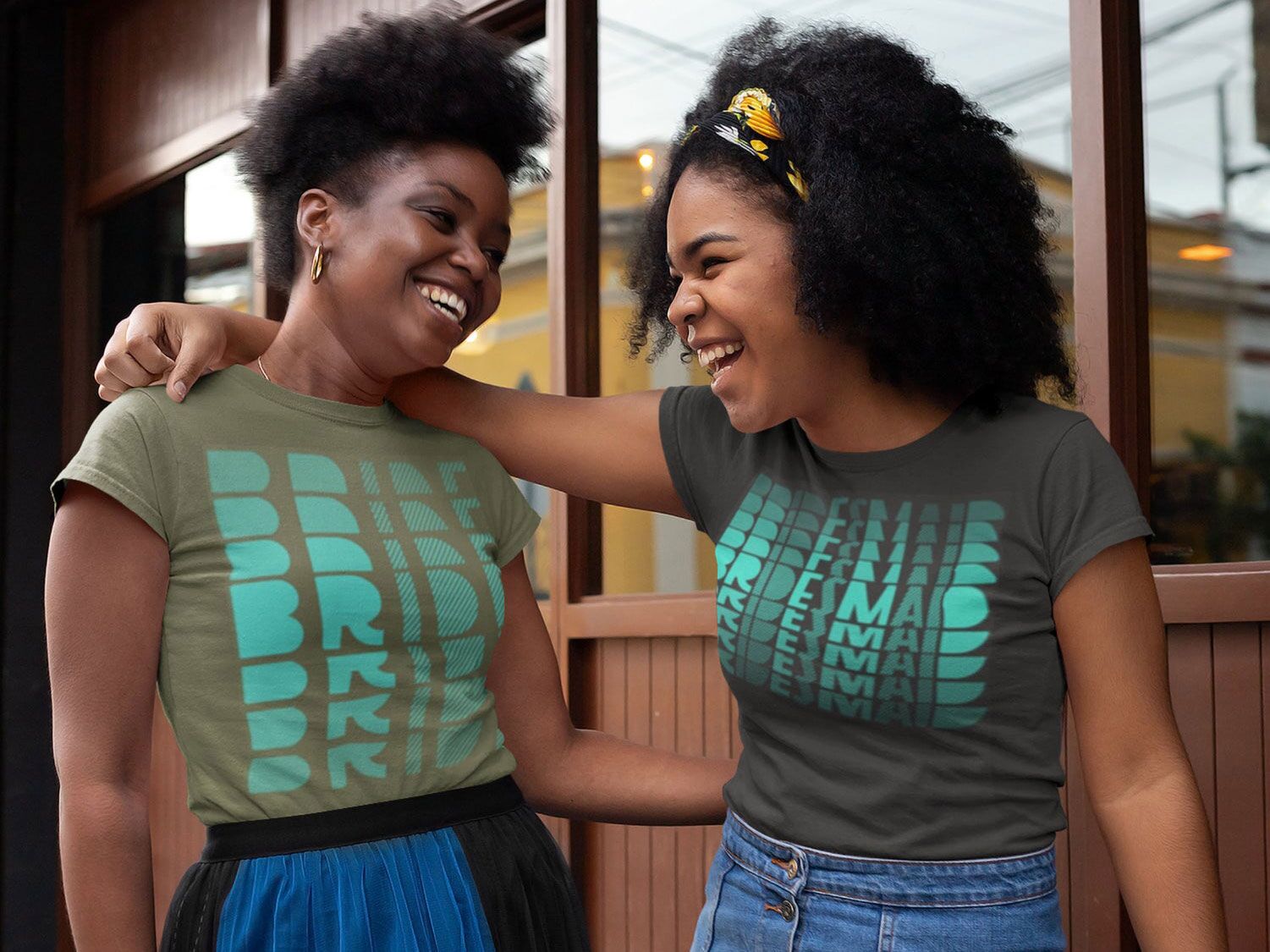 How to Ask your Friends to be a Bridesmaid In-person
If your girlfriend lives close by or you feel like taking a trip, asking in person is not only special, but provides the perfect opportunity for you to spend quality time with your bridesmaid-to-be. Do something new like a class, or do something you two have done for years. 
Tea-time, lunch date, brunch, coffee date
Cocktails or a fancy dinner party
Throw a wine night
Mani-pedis
Game night
Movie night
Sign up for a workshop or class: floral arranging, jewelry, pottery, dance
Gift Ideas for your Bridesmaids-to-be!
In addition to a pun or cute card, gifting your girlfriends something special is another way to show appreciation. The bridesmaid gift can even be part of your wedding theme or prepare your bridesmaids for the party of the year! We love destination weddings (who doesn't?) and adore coming up with fun destination-related gifts like a luggage tag or travel kit.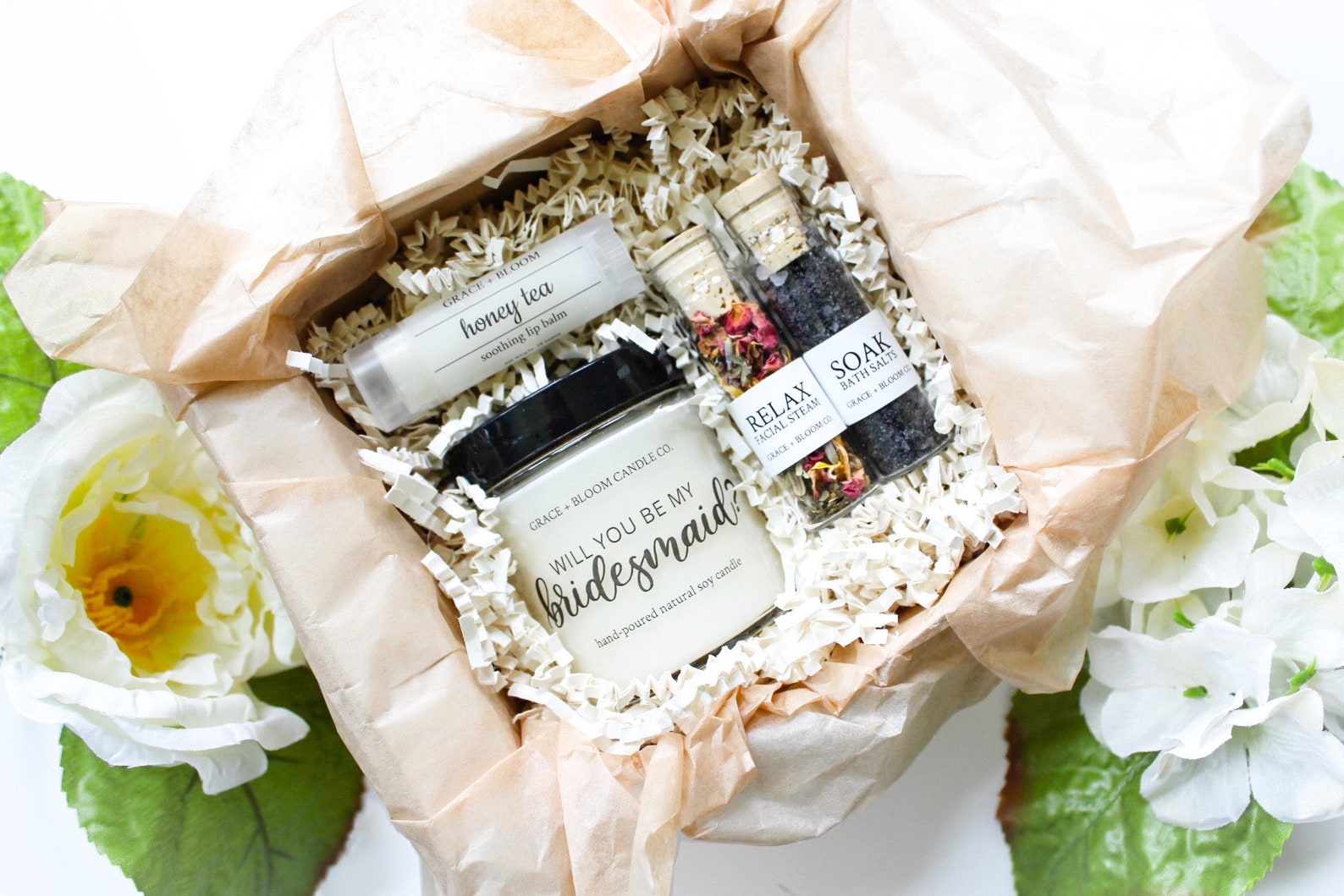 Flowers
Fun gift box: nail polish, face masks, mini bottle of bubbly
Handwritten card
Their favorite beverage
Tumbler – or wine tumbler!
Candles and essential oils
Matching bridesmaid socks
Makeup bags
Matching bridesmaid robes or PJs – also perfect for getting ready photos!
Hair ties, perl or glitter hair clips, bobby pins
Wedding themed sunglasses – hello beach wedding!
Save the date cards
Mug
Custom drink sleeve/koozie
Personalized wine label
Wedding/bridesmaid themed picture frame
Face moisturizer, masks, hydrating facial mist
Bath salts
Bath bomb
Hand cream
Spa essentials!
Mini toiletry bag: nail file, floss, earring backs
Matching bridesmaid tote bag
Luggage tag asking them to come on this journey (perfect for your destination wedding!)
Mini travel kit
Sleeping mask
Keychain
Seeds
If you need more creative ways to ask your girlfriends to be bridesmaids, contact us! No matter how you ask, we know how flattered and honored your bride tribe is going to feel standing next to you on your big day – and through all the preparation beforehand.
---
And, if you're ready to find your destination wedding photographer, contact us! We offer photo and video services, no travel fees, and custom collections for every single one of our couples. We can help make your dream wedding day come true.