There are so many things to think about when you meet with your travel agent for the first time. We know it can be overwhelming at first! Come prepared with a list of wishes, wants, and must-haves! Whatever is on your dream-list will help, as it narrows the search down for your travel agent. If your meeting is tomorrow and you're still stuck, here is a list of things to get your wheels turning so you know what to ask your travel agent the first time you meet them.
Important questions to ask your Travel Agent the first time you meet them:
Are you a wedding-planning travel agent? Or are you only a travel agent? (Destination wedding planning agents will be able to help you more with the overall planning AND get you the best rates, take care of your guests, etc.) 
What is your turn-around time: how quickly will you get back to us, or get back to my guests. Will it be through email or a phone call? 
Will you charge us a fee to use you?
Are you paid commissions for booking airfare for us? Do you absorb that cost, or is that all on us? 
Are there any kickbacks or rebates we will get after our wedding?
What are your price-match options? 
What about our room-block? What's all included or price-matched for us and our guests' stay? 
What to tell your Travel Agent about your Wedding Venue and Wedding Location:
A list of three or four different destination locations
A list of three or four venues
If you don't know what country, go into your meeting with three or four in mind that you like or that you DON'T like
Talk about beaches! Kid-friendly or not?
Do you want a private villa where you might need to hire an outside wedding coordinator?
If you have a resort in mind, the resort will have a wedding planner for you, so know ahead of time so you're not missing out on anything (check out Excellence Oyster Bay Resort outside of Montego Bay – they have amazing wedding packages but we can save you money on photo and video!)
Resorts to talk to your Travel Agent about during your first meeting: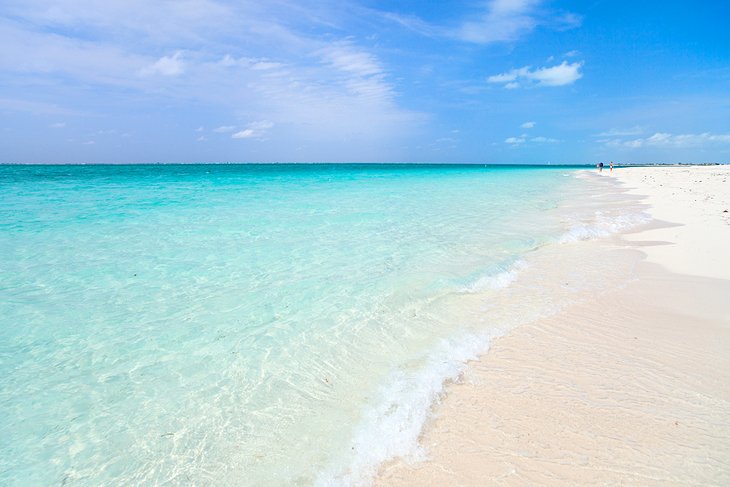 What's on Your Wishlist:
Is food really important to you? If so, the Couples Resort chain has phenomenal food and many restaurants to choose from (our top top pick!)
Are excursions for you and your guests really important – Royalton Resorts in Jamaica has a modern resort feel!
If long, beautiful beaches are on your wishlist, talk to your travel agent about 7 Mile Beach in Negril or Anse de Sables Beach in St. Lucia.
Public Beach or Private Beach – 7 Mile Beach is a public place, so vendors might try to sell your guests things, but the gorgeous view is worth it! Jamaica's Ocho Rios region has many private beaches you and your travel agent can talk about
Family friendly – Beaches Resort is the family-friendly arm of Sandals Resorts, and if you're looking for a Jamaican family friendly destination wedding, they have locations in Negril and Ocho Rios. Royalton Resorts near Montego Bay and in Negril allow kids in the general part of the resort while providing adult-only sections.
Adults only – Sandals Resorts are obviously romantic and lovely! Talk to your travel agent about Sandals South Coast Resort. If you're up for a long drive to the south coast of Jamaica, the beaches are flawless!
All-inclusive, European plan, or otherwise?
Looking for a sunset ceremony – Negril is famous for its picturesque sunsets
Discuss with your travel agent if you want cliffs, mountains, sandy beaches, woods, or tropical locations for your dream destination wedding
Have an idea of how many guests will be attending
How close to the airport would you like to be – in Jamaica, the main tourist airport is located in Montego Bay, so if that's important to you, there are many resorts within 30-45 minutes of the airport.
Budget:
General idea of the Budget – give a ballpark figure or range to your travel agent
Know about your room-block: is it the number of rooms booked or the number of nights booked? There's a big difference!
Are guests allowed to price-match with airfare? (and if it will count towards your room total or your room block?)
Ask them about the pricing of resorts you're interested in
Sara June Travel Agent Recommendations:
Looking for more destination wedding planning tips? We've got your back! Click here to read more of our blogs that will help you.And, if you're ready to find your destination wedding photographer, contact us! We offer photo and video services, no travel fees, and custom collections for every single one of our couples. We can help make your dream wedding day come true.