What made you fall in love with your destination in the first place? Probably the local flair! Destination weddings provide a unique opportunity to show off what you love about a location away from home. As a destination wedding photographer + videographer team, capturing your love story is what we're all about. That includes where you're getting married, and the reasons you've chosen it.
So, bring local flair to your destination wedding in an easy way first: the venue! Such as, a ceremony along the sandy beaches of Jamaica at Couples Tower Isle Resort, or in a luscious garden in Hawaii like at Haiku Mill. The setting can easily blow away your guests!. However these breathtaking views are not the entire picture – and most likely not the only reason you love your location.
Here are five other ways to bring local flair to your destination wedding:
1. Entertainment Flair
First the entertainment! I'm sure you've read in many wedding articles that big ticket items include the venue, the meal, and the entertainment. Once you've found your venue in the destination of your dreams, focus on one thing at a time, like bringing a local band to your destination wedding. If you're in Ireland, find a local Irish band to get the party going. A wedding down in Mexico can include a local Mariachi Band or piñata! Jamaica has electrifying reggae music guaranteed to bring your guests onto the dance floor. A past Sara June couple even hired a Jamaican drumming group for their after dinner music! Adding local flair can be as simple as the location and the music. Then put on your dancing shoes!
2. Native Pop of Color
Along with your jewelry, shoes, and invitations, flowers bring texture to your detailed shots. Additionally, they bring your venue together in eye-catching pops of color. If you're choosing wood flowers, do some research to find a local craftsman. Same goes for real florals. Find local flower shops for extra local flair.
After you've chosen a local business, call them up! Explain your destination wedding theme and vision. Finally, to truly stay authentic with the location you're tying the knot, ask what flowers are native to the area. If you fall in love with the native flowers, ask when they are in season, what to pair with, and how the flowers are delivered to the venue. Discuss centerpieces, bouquets, and boutineers. The stunning flowers will keep your guests in awe of the natural beauty of your destination. This is one of my favorite ways to bring local flair to your wedding!
3. Local Cuisine
Let's talk about food! It's easy to become overwhelmed finding the perfect meal. Start with the desserts, then move onto the main dish. Additionally, if there are catering options at your destination resort you like, choose that! Bring local flair with the desserts, drinks, or wedding favors instead. Work with a well-known vineyard to bring in local wine. Find a regional chocolate shop. By the ocean? Research popular fresh fish delicacies. Getting married in Ireland or Scotland? Envision a whisky bar! Perhaps a churro bar at your Mexican wedding? A little digging into the culinary culture is all it takes.
If what aligns with you is a quiet meal alone with the love of your life, there's nothing wrong with encouraging guests to dine at local restaurants. Provide suggestions ranging from street vendors to five-star restaurants. If you're at a resort, suggest one of the restaurants within. After dinner, people can rejoin the festivities on a full stomach!
4. Exciting Local Excursions
Excursions are another thrilling way to bring local flair and attractions into your celebration. Book a catamaran tour if you're near water. Have your wedding party join you on an underground tour. Enjoy scuba diving, brewery tours, and vineyard outings, scenic driving tours, glass bottom boat, and zip lining!
Furthermore, if guests are staying multiple nights, plan an evening adventure. The famous bioluminescent waters on the north shore of Jamaica are spectacular! Check out your local tourist shop for nighttime tours, day hikes, and other local attractions. You can even bring along your photographer to capture every thrilling moment!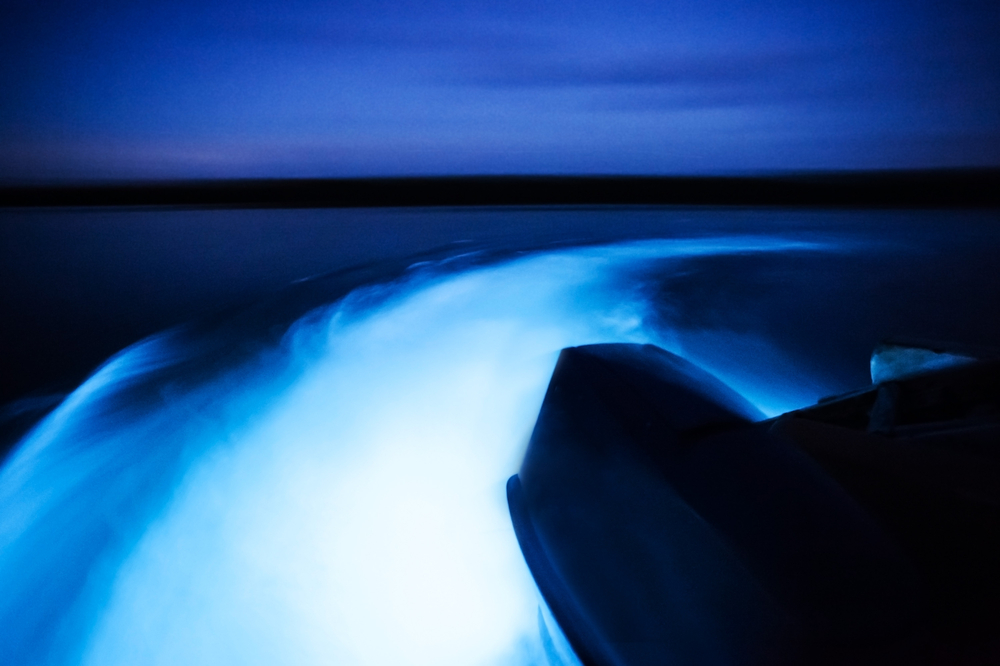 5. Gift Bags Galore!
Never underestimate a good gift bag! There are endless opportunities to bring local flair right into the hotel rooms of family and friends. What do you love about the location? Is it the local ice cream, a specific coffee shop, a sandy beach with the best view of the sunset. As family and friends check into the hotel, have welcome bags already prepared with a gift certificate to your favorite breakfast place.
Share what you love with your guests by putting it in a custom brochure. We highly recommend this option. It's fun and low-budget. Print the pamphlet through Minted and leave the rest to your family and friends! List tourist attractions, food, local breweries, art galleries, etc. Anything you think your family would love to see before or after the wedding. Let's chat about all welcome bag essentials related to your destination wedding location!
---
Looking for more destination wedding planning tips? We've got your back! Click here to read more of our blogs that will help you. If you're just starting your wedding planning journey, we have curated a series of 7 emails sent right to your inbox. No spam or anything, just lots of useful tips and wedding advice. You can sign up for those emails here.

And, if you're ready to find your destination wedding photographer, contact us! We offer photo and video services, no travel fees, and custom collections for every single one of our couples. We can help make your dream wedding day come true.